In order to identify the financial mechanisms that could be implemented for the implementation of a new project in the Republic of Moldova, aimed at strengthening disaster risk management and resilience to climate change, Deputy Prime Minister Vladimir Bolea had a meeting with a team from the World Bank.
During the meeting, the official emphasized the importance and necessity of fortifying the resilience and adaptation capacities of rural communities to climate change, as stated in a statement issued by the Ministry of Agriculture and Food Industry.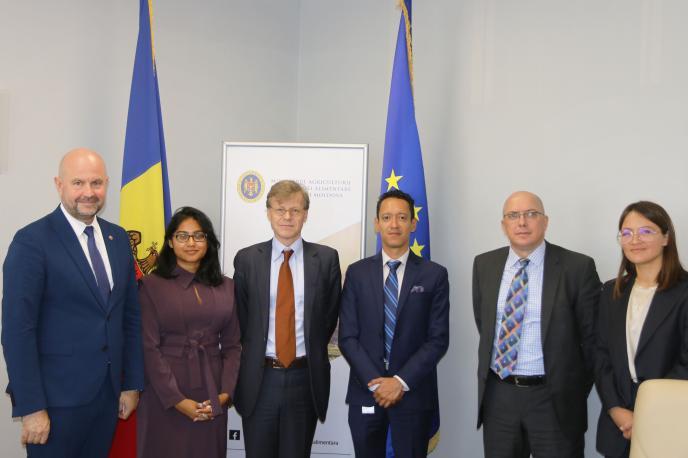 "The agricultural sector and the rural population are vulnerable to drought, hailstorms, and floods. We observe that these threats intensify annually and have a negative impact on the economy. Therefore, it is necessary to rehabilitate irrigation systems, expand the area of anti-hail protection, and improve rainwater storage infrastructure. I believe that things become sustainable when they are planned, and for this, efficient and cost-effective financial mechanisms are necessary. With the World Bank, we have already achieved many successes. This year, we signed a financing agreement for the launch of the "Investments for Governance, Growth, and Resilience in Agriculture" (AGGRI) project, with a total value of 55 million USD. Out of this amount, around 25 million are allocated for the rehabilitation of primary and secondary irrigation infrastructure. However, the rehabilitation of irrigation systems is a reform program that requires larger investments," Vladimir Bolea mentioned.
As the Ministry further stated, the World Bank mission intends to conclude the visit by outlining key project concept parameters and establishing a project preparation schedule.