Belgium offered to the Republic of Moldova a 210 thousand euros humanitarian aid package, as well as 40 low-capacity generators, which came under the management of firefighters and rescuers from the country's regions. The announcement was made today, April 13th, by the President, Maia Sandu, during a press briefing held together with the Prime Minister of Belgium, Alexander de Croo, who is on a working visit to Chisinau, notes realitatea.md.
Maia Sandu asked Belgium for help in mitigating the consequences of the war in Ukraine, which also affected our country's economy. The head of state asked Alexander de Croo for support in opening the market for Moldovan products, after exports to the East became practically almost impossible to achieve for our entrepreneurs.
Moreover, President Sandu asked Belgium for support during the accession process of the Republic of Moldova to the EU, as the adherence request was already submitted.
In turn, the Belgian Prime Minister stated that he discussed with Maia Sandu several issues related to cooperation in areas such as justice, improving the lives of citizens, and the police system.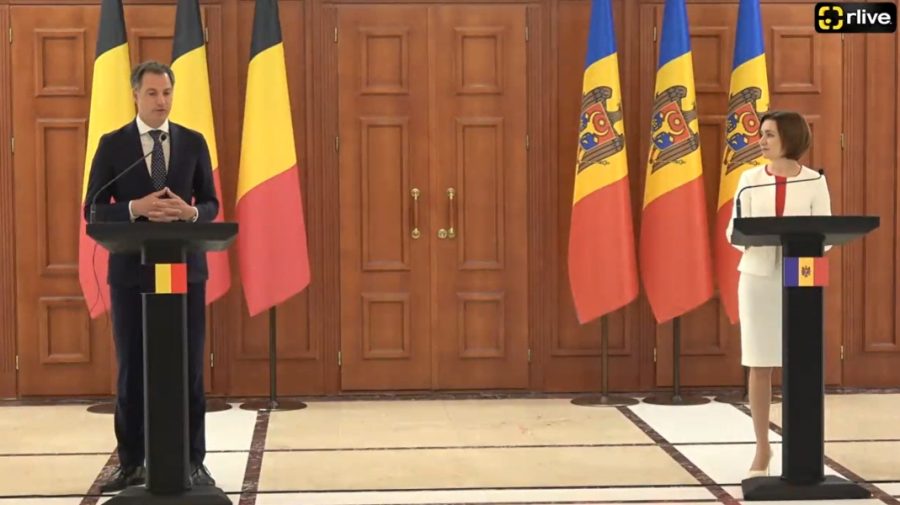 "We discussed how we could work together in areas such as justice, police, renewable energy, nuclear security […] We discussed the situation in Ukraine. The atrocities taking place in Ukraine must be stopped. We know that Moldova is looking to the West and wants to be part of the free world, and rightly so. I can't wait to work with the Government of the Republic of Moldova, "said the Belgian Prime Minister.
For more convenience and diversity, follow us on Facebook!