The Deputy Prime Minister, Vladimir Bolea, who is also the Minister of Agriculture and Food Industry, requested support for farmers from the Republic of Moldova affected by drought during his visit to Brussels on September 19th, at the "Mission of European Farmers" conference in Brussels, which brought together members of the European Parliament, as well as deputies from national legislatures, agriculture ministers, experts, and representatives of relevant organizations.
The official asked European partners to include the Republic of Moldova in all European programs and platforms for support and promotion, including for farmers, "to address all challenges."
"Only together, through common efforts, can we be stronger in the fight against poverty. We need support to maintain the corridor of solidarity, to save farmers who are on the brink of catastrophe," said Deputy Prime Minister Vladimir Bolea.
According to the Ministry of Agriculture, the Deputy Prime Minister's speech at the conference focused specifically on the situation and prospects for the development of the agricultural sector in the context of climate change, as well as the negative impact of the war in Ukraine on the agricultural sector in the Republic of Moldova.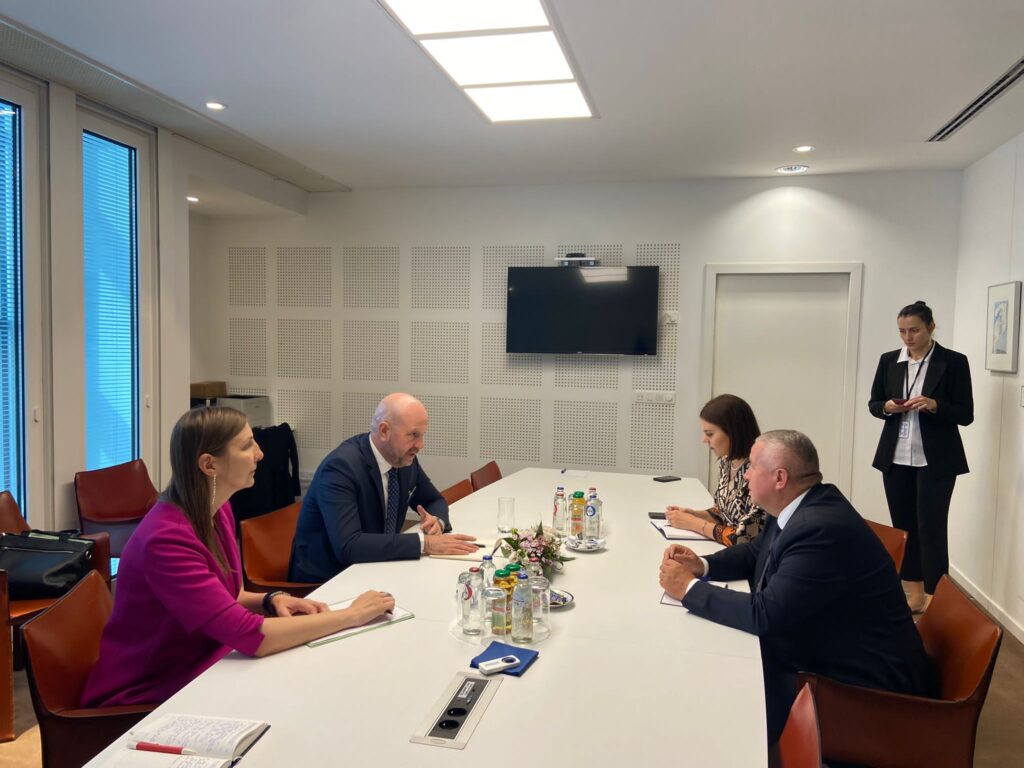 During his visit to Brussels, Vladimir Bolea held a series of meetings with European officials, including with the Vice-President of the European Parliament's Committee on Agriculture and Rural Development, Daniel Buda, and Romanian Member of the European Parliament Siegfried Mureșan.
"Moldova needs support to address the problems faced by its citizens, especially farmers, in order to continue reforms on the path to European integration," said Siegfried Mureșan in the discussions with Vladimir Bolea, according to the quoted statement.
In turn, the Moldovan Deputy Prime Minister assured that the Ministry of Agriculture in Moldova remains committed to promoting modern, sustainable, and efficient agriculture.
"Republic of Moldova needs support on its European journey," concluded Vladimir Bolea.