The Moldovan Business Gala is the most awaited event of the local business environment, which will take place very soon, more precisely on June 16th. In this context, the Chamber of Commerce and Industry announces the 14 nominations. Also, in this edition, a new nomination was added – Green Economy.
During the Moldovan Business Gala, the participants in the "Trademark of the Year" and "Quality Achievement Award" competitions are awarded.
The grand prize for the "Trademark of the Year" contest is "Golden Mercury". Regarding the "Award for achievements in the field of quality", the grand prize is "Goddess of Quality", the competition awards giving Laureates and Diplomats the image of a leader, the reputation of a reliable organization that provides competitive and high quality services.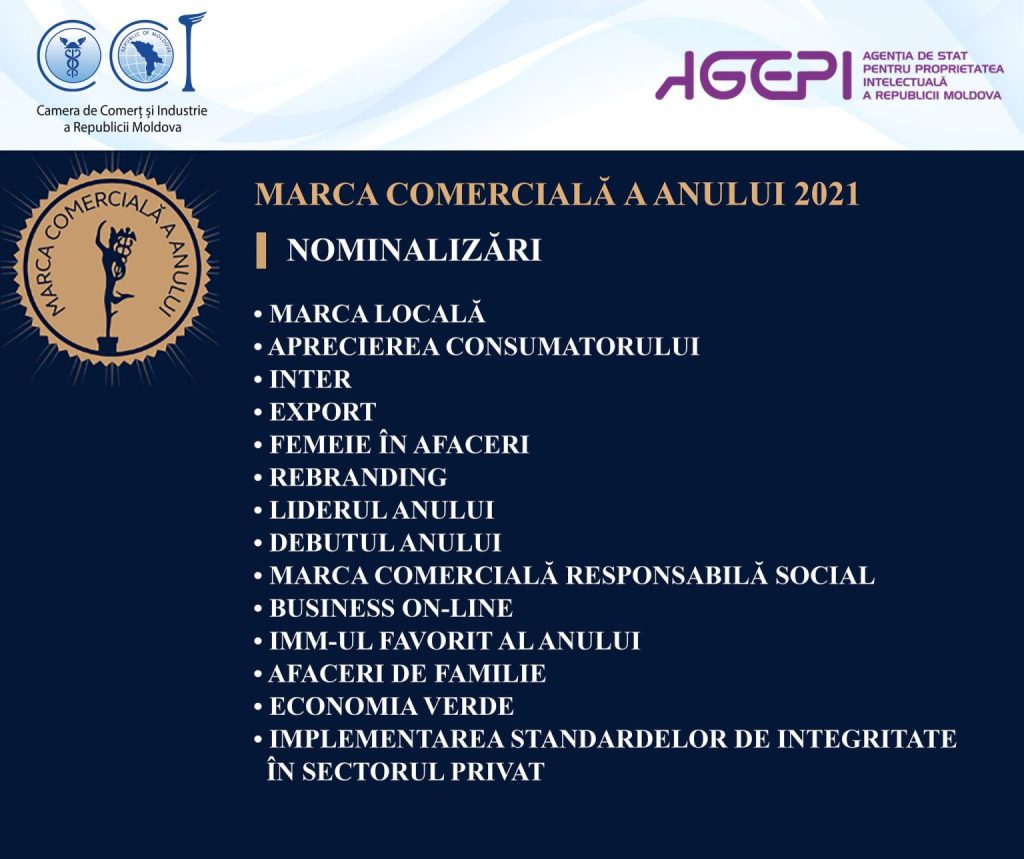 Here are the 14 nominations from the Moldovan Business Gala:
Local brand;
Consumer appreciation;
Inter;
Export;
Business woman;
Rebranding;
Leader of the Year;
Beginning of the Year;
Socially Responsible Trademark;
Online business;
Favorite SME of the year;
Family business;
Green Economy;
Implementing integrity standards in the private sector.
This year, several companies from our country entered these competitions, including: Linella, Franzeluța, Milina, Artek, Santa Zaharia, Brodețchi, Clepsidra, Dalmors-Grup, Rilla, President, etc.
"The main purpose of these competitions is to support and promote local business. It is about promoting trademarks and brands from the Republic of Moldova, promoting investment in intellectual property, but also in the quality of services and products in our country ", mentioned Sergiu Harea in a previous interview for Bani.md.