GRAND AUTOMOTIVE MB, with offshore shareholder, announces that this company is the new Mercedes-Benz dealer in the Republic of Moldova.
The sole shareholder of the dealer is the Cypriot company Inthinx Investment Ltd, and the director is Ukrainian Rokotyansky Vyacheslav. Rokotyansky is also the director of the Mercedes dealer in Zaporizhzhia, Ukraine.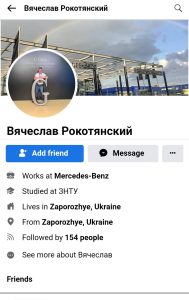 In April this year, the German manufacturer Mercedes-Benz announced that it had suspended its activities in the Republic of Moldova.
"At the moment, Grand Premium SRL is no longer our dealer in the Republic of Moldova. We are examining how service (maintenance) related support can be provided on the market. Please understand that we will no longer comment on the details," the company message stated.
Market sources said the Germans had suspended their business with the Moldovan dealer because it was re-exporting cars to Russia, even though the company had aligned itself with Western sanctions following the Russian war in Ukraine.