The year 2023 will be fruitful and full of such events that will promote the culture, traditions and tourist potential of the Republic of Moldova. In this context, USAID Moldova published the "Pomul Vietii" (Tree of Life) agenda for 2023, which includes events aimed at promoting the culture and tourism potential of the Republic of Moldova.
Thus, in 2023, 40 events will be organized throughout the country, from north to south, and as far as Chisinau.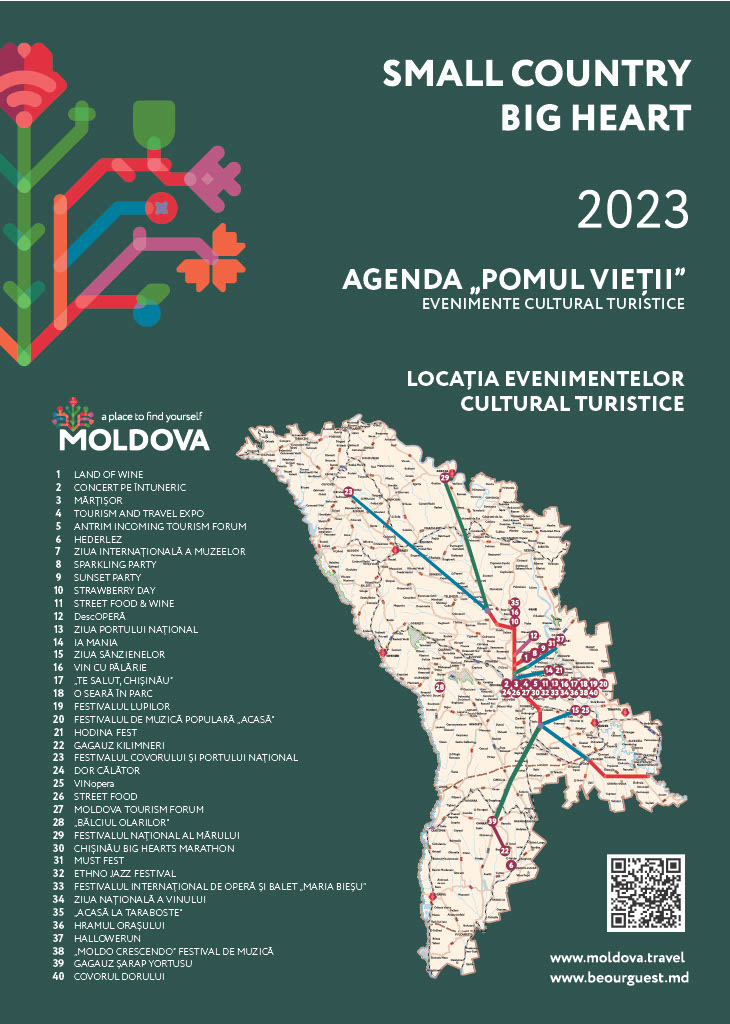 Among the most important events are: March, International Day of Museums, National Port Day; I greet you, Chisinau; Moldova Tourism Forum, National Wine Day, Chisinau City Temple, etc.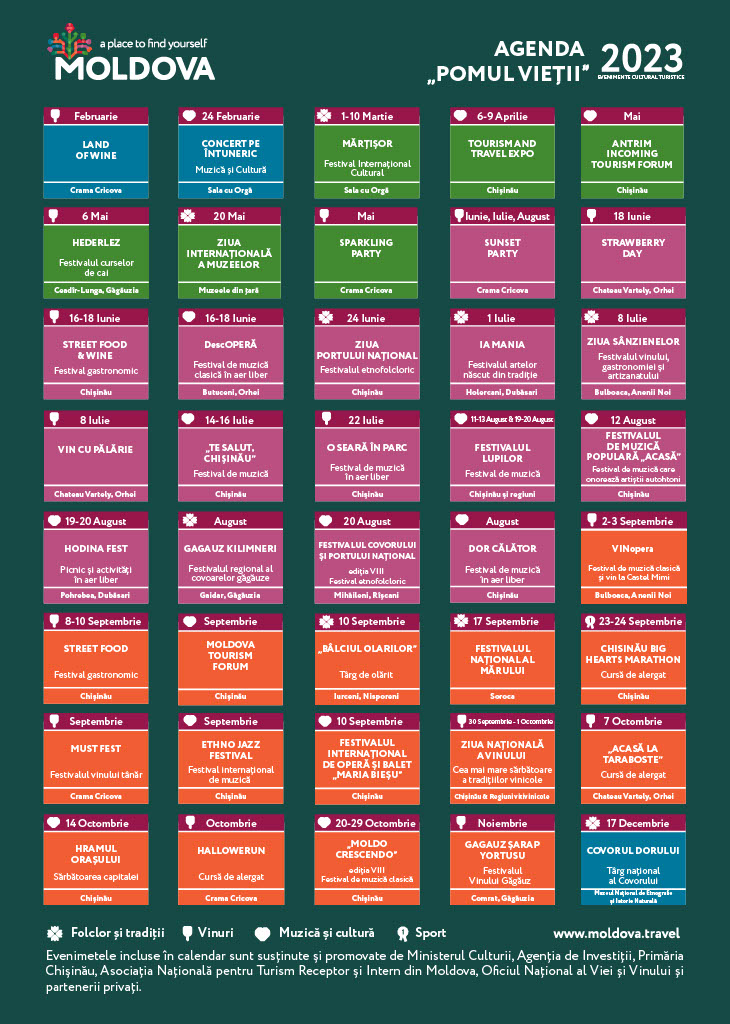 In the following, we attach a list of all the events organized within the "TREE OF LIFE" 2023. The events included in the agenda are supported and promoted by USAID Moldova.