Yesterday, on October 26th, Alexandr Pinzari was appointed as the head of the National Anticorruption Center. The decision was made with the votes of 62 deputies from the Parliament of Moldova.
The proposal to include the project on the agenda came from Igor Grosu. Subsequently, it was presented and put to a vote in Parliament, and after the vote, he took the oath at the legislative podium.
Today, Alexandr Pinzari was formally introduced to the institution's staff by the President of the Parliament, Igor Grosu.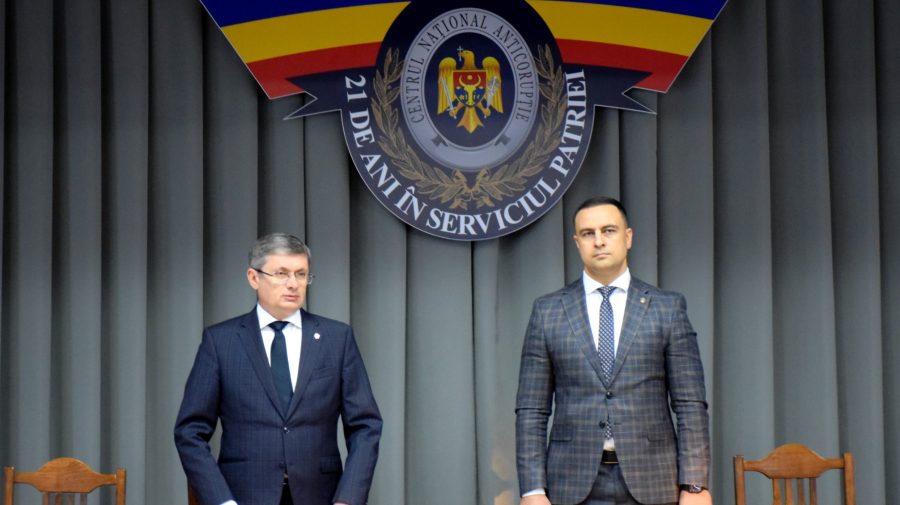 The head of the Legislature mentioned that the phenomenon of corruption is a direct threat to national security, and the National Anticorruption Center's mission is to act decisively and dedicatedly to discourage attempts at corruption and threats to democratic processes in the Republic of Moldova.
"In the National Security Strategy, two threats are clearly defined, one of which is corruption, which directly undermines the democratic processes in our country. The task of anticorruption institutions is to treat this threat with the utmost responsibility, which is why it is necessary to focus all efforts to eradicate these attempts. The Legislature will provide full support to support institutions in the fight against corruption, and more courage is expected from you," the speaker declared in his address.
In turn, the new director of the National Anticorruption Center assured that the institution's staff is professional and equipped with the necessary capabilities to meet the challenges and tasks before them.
"We will continue to focus on combating corruption at all levels and ensuring the enforcement of the law in our field of competence," the director of the National Anticorruption Center emphasized.
The new head of the National Anticorruption Center holds a bachelor's and master's degree in law. Also, he previously worked at the Ministry of Internal Affairs. Pinzari is fluent in English and French.
The official served as the deputy of Iulian Rusu, who was dismissed from the National Anticorruption Center. Pînzari is a graduate of FBI courses and holds a doctorate in criminal law.