Maia Sandu explains that the status of a candidate country for EU membership brings us more economic, social and security security. According to her, "we must give up harmful habits" for the sake of peace.
The president says that by Thursday night's decision, the European Union confirmed its desire to support Moldova in the process of preparing for membership. At the same time, she pointed out that together with the EU we will be able to consolidate several areas and bring living standards closer to European ones.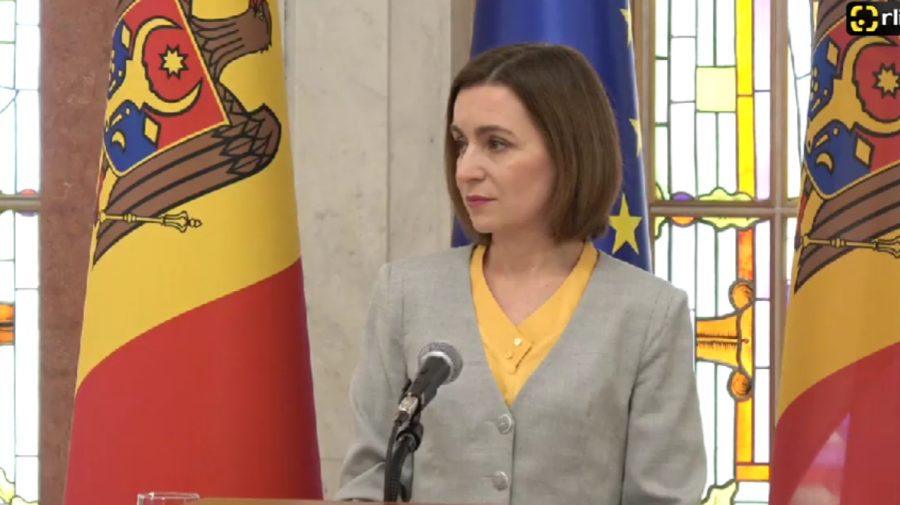 "This event does not change things overnight, but it gives us more support to strengthen peace and improve people's living conditions. It gives us a clear direction of development, support on this path and hope. We are a small, vulnerable country that will be more secure. Membership in the European Union means integration with the European market, the largest and richest in the world. For citizens, rapprochement with the European Union means guaranteeing their rights and freedoms and a better quality of life at home. This success belongs primarily to the citizens. We have shown that we value democracy, that we want a society where the law is at the head of the table. We have shown what our values ​​are.
I know that this thrilling event is overshadowed by the major crisis we are facing, caused by Russia's war against Ukraine – the biggest aggression since World War II. This war is on our border. We feel it and live in every moment. We have reached out to our neighbors, but the scale, the drama and the damage that this catastrophe brings affects us. We feel the economic effects. As long as the war continues, the situation will remain difficult for all. We want to restore peace, resume trade contacts and return to a normal life, " said the head of state.
For more convenience and diversity, follow us on TWITTER!
The President points out that we need strong institutions and honest civil servants. At the same time, she reiterated that the support of the European Union will provide us with premises to improve the situation, and the success of the European approach depends on the independence of the judiciary, the reform of the system being the main concern of the government.