Artist Radu Dumbrava from the Republic of Moldova, from October 23 to 25, 2023, created a mural painting on the premises of a school in Poland. The artwork depicts Paweł Edmund Strzelecki – a significant figure in the history of Poland and the world. The work was done to commemorate the Paweł Edmund Strzelecki year in Poland. The artist announced this on his social media channels.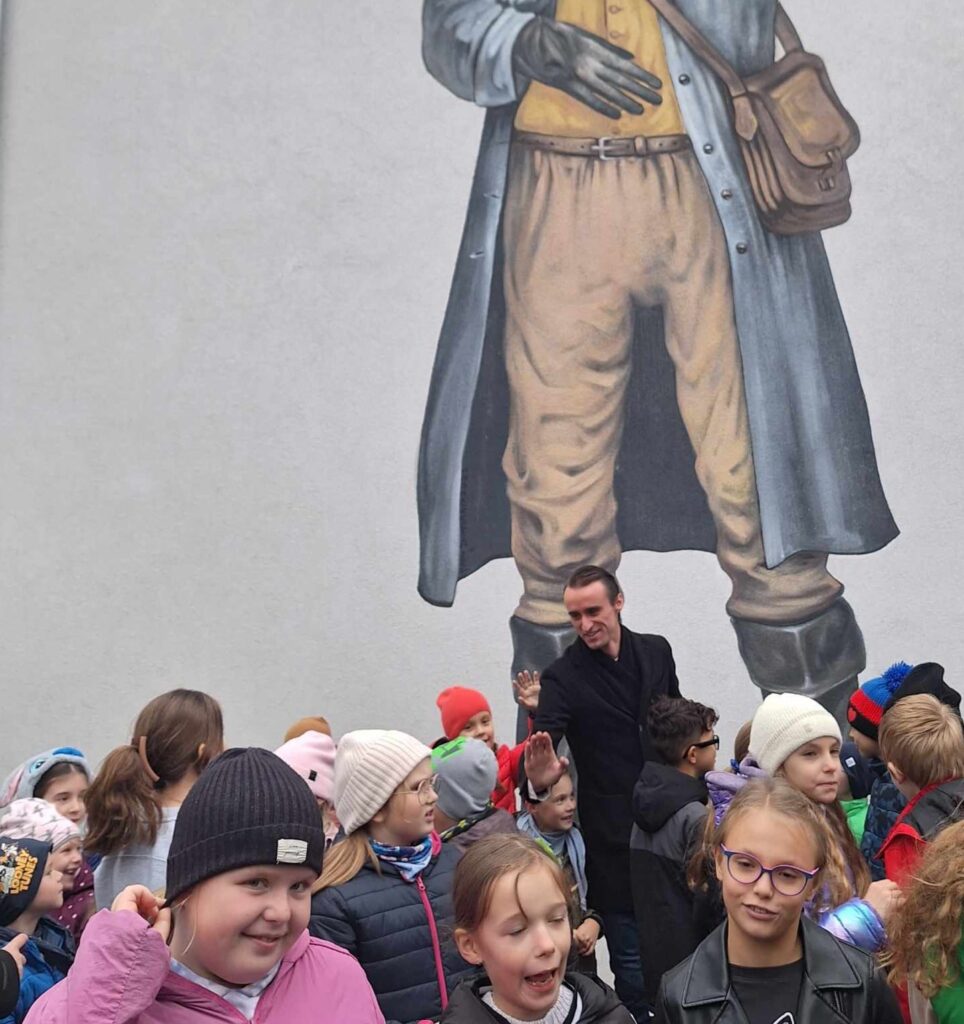 The artwork is located on the wall of School No. 53 in Gluszyna, the birthplace of Pawel Strelecki and a district in the city of Poznań, Poland.
Paweł Edmund Strzelecki was the first Polish person to circumnavigate the world for scientific purposes. He explored Australia, covering 11,000 km on foot, despite being a count. He saved 200,000 Irish children from the Great Famine, and now 30 geographic locations in Australia and around the world bear his name. Similarly, a population of koalas in Australia also bears his name, as exemplified by the one he holds in his arms in the artwork created by Radu Dumbrava.