Germany calls for a roadmap for the reform of the European Union alongside its expansion. In a speech before several European officials, the German Foreign Minister, Annalena Baerbock, urged the EU to decide, next month, to initiate accession negotiations with Ukraine and Moldova, as well as to advance the integration process of the Western Balkans.
The European Union is facing important decisions regarding its reform and expansion. To discuss these matters, the foreign ministers of EU member states and candidate countries gathered in Berlin for a ministerial conference on Thursday.
Regarding the need for internal EU reforms, the German Foreign Minister, Annalena Baerbock, explained that Berlin is prepared to relinquish its position as a European Commissioner, calling for the development of a roadmap for internal reforms within the EU during Belgium's upcoming presidency of the Council of the European Union, starting from January 1.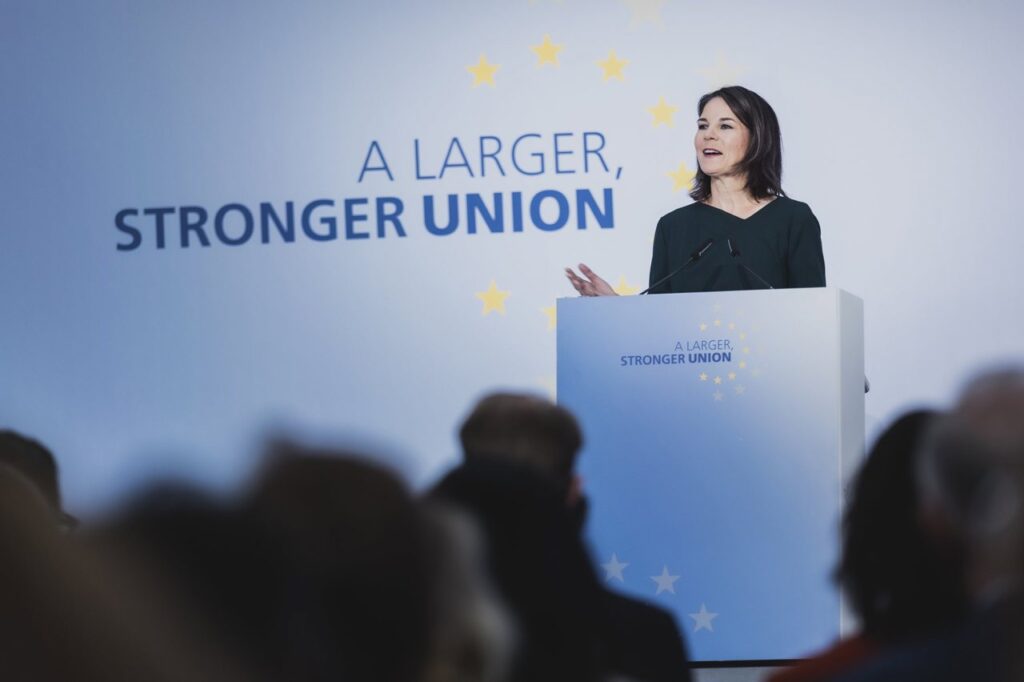 Speaking about the expansion process, the German Foreign Minister appreciated that candidate countries should enjoy the benefits of the European Union before becoming full-fledged members, such as delegating observers to Council meetings. She also expressed hope that in December, the European Council will send a positive signal regarding the initiation of accession negotiations with Moldova and Ukraine.
It is worth noting that European leaders discussed the expansion of the EU for the first time at the European Council Summit in Granada, Spain, at the beginning of October. The final statement of this meeting mentions that expansion is a "geostrategic investment, and both EU member states and future member states must be prepared."
It should be mentioned that on November 8, the European Commission will release a report on how Moldova and Ukraine meet the conditions for starting accession negotiations.