President Maia Sandu of Moldova, attending the Council of Europe summit taking place in the Icelandic capital, met with her counterpart in Reykjavik. The two leaders discussed bilateral relations in the context of the 28th anniversary of their establishment.
"We have addressed with President Jóhannesson the bilateral cooperation between our countries and welcomed the conclusion of negotiations on the Free Trade Agreement with the European Free Trade Association (EFTA), which is set to be signed in June and will allow us to increase trade exchanges," stated the head of state.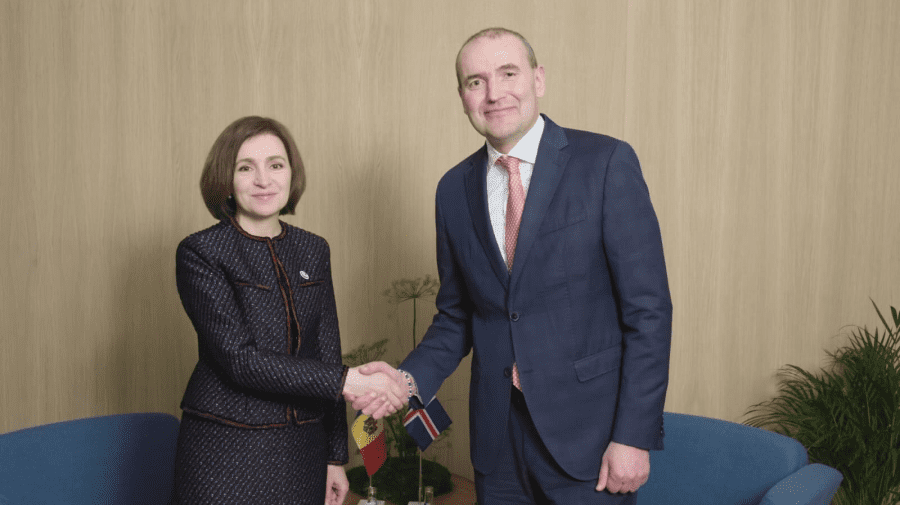 FOR THE MOST IMPORTANT NEWS, SUBSCRIBE TO OUR TELEGRAM CHANNEL!
Iceland currently holds the presidency of the Council of Europe, and the fourth summit of the organization is now taking place in Reykjavik. In this context, the Presidency also announces that Maia Sandu discussed the complicated situation in our region with her counterpart, reiterating the commitments of the Republic of Moldova to contribute to maintaining peace and security in the area.
At the end of April, Nicu Popescu also announced the agreement with EFTA. At that time, the Icelandic Foreign Minister, as well as counterparts from Denmark, Estonia, Finland, Latvia, Lithuania, Norway, and Sweden, were in Chisinau with Popescu.