On the IQAir website, launched by a Swiss air quality technology company, you can check the level of air pollution in different cities of the world, including Chisinau. According to the data published on the website, today, January 2, the pollution index in the capital reached 158. This means that the air in Chisinau is positioned at the "unhealthy" level, writes Diez.md.
The data is updated every day.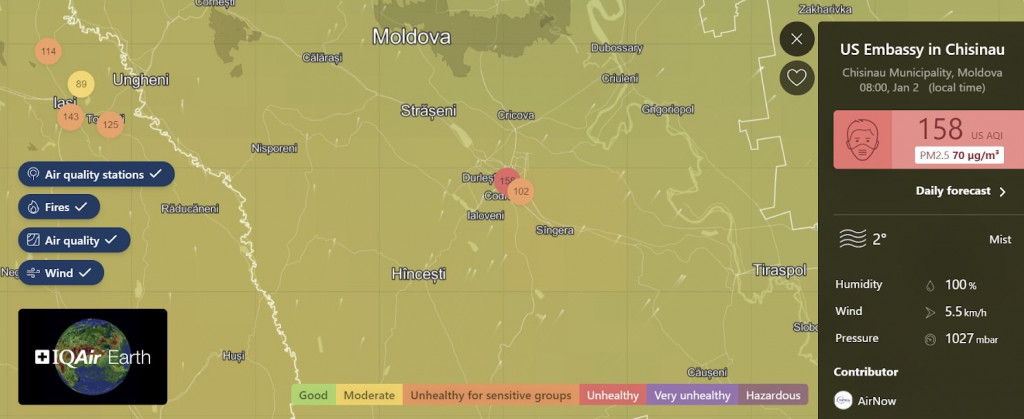 The lowest air quality is recorded in New Delhi (India), with an index of 306. The highest air quality, in Brussels (Belgium), with an index of 3. The entire ranking can be viewed here.
The map can be viewed HERE, and for convenience, an application can be downloaded in which the air quality of certain cities can be tracked, according to preferences. iOS app and Android app.