Between September 24 and October 23, the Chisinau Circus urges spectators of all ages to leave their worries at home and embark on a wonderful journey into the world of joy. As of 25 September this, the residents and guests of the Capital are invited to take part in the new artistic program, entitled "The Elixir of Joy", which will be performed every weekend, starting at 12:00 and 16:00, in the small arena of the Circus.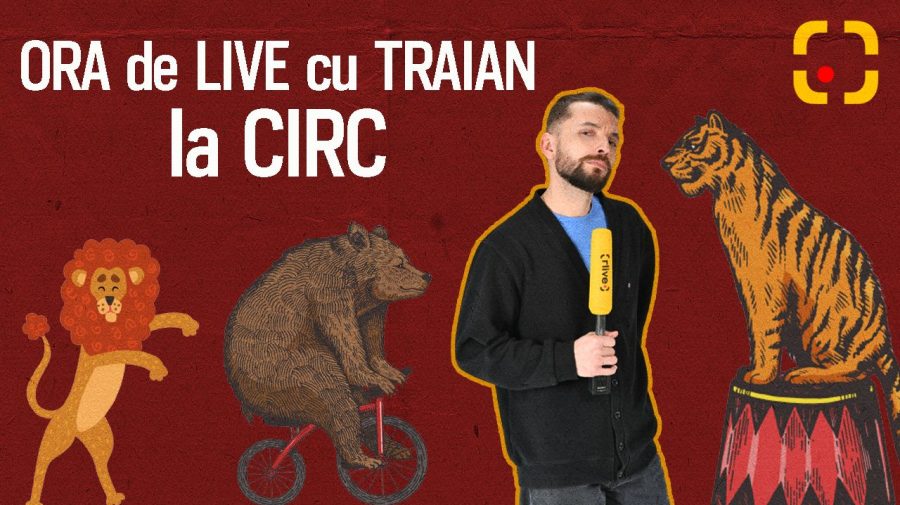 During the last hour of live with Traian, our colleague managed to surprise the circus artists, while they were preparing for the new season.
"The new artistic program will amaze the spectators with young and charismatic artists, animals and very interesting stunts," mentioned one of the gymnasts.
Another member of the circus troupe said that in addition to the fact that the composition of the team has changed, the artists have gained experience.
And what kind of show could there be without clowns? Although there are many people who are afraid of these artists, the clown from the Chisinau Circus revealed a secret to us.
"You can only fear an amateur clown, who is not a specialist in his field. If you are familiar with the psychology of children, you know how to find a common language with them, how to choose your makeup – everything is fine. When you put your soul into what you do, children feel your kindness and positive energy".
FOR THE MOST IMPORTANT NEWS, FOLLOW US ON FACEBOOK!
The director of the new season mentions that the performances will be completely different, starting from the atmosphere, emotions, music and ending with the foreign artists who came to visit the Chisinau Circus.
The stage will feature aerial and ring gymnasts, ball jugglers, cat and dog trainers, acrobats, pole vaulters and of course, the beloved clown La Loca. Ticket prices vary between 150, 200 and 250 lei.