During July 14-17, on "Eugen Doga" Pedestrian Street and in the Cathedral Square in the Capital, OWH Studio will organize the screening of the latest local films, within the "Te Salut, Chisinau!" (Hello Chisinau!) Festival, Moldpres reports.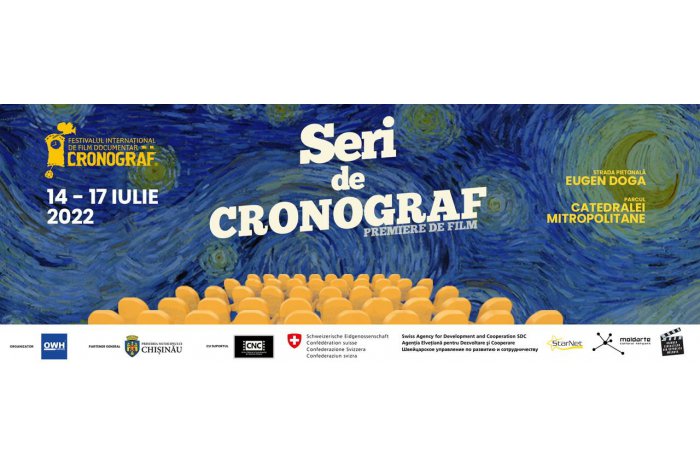 The message of the current edition of the event is "We want peace!".
"Due to the pandemic and then the war in Ukraine, which prevented the organization of the festival in its usual form, we resorted to a concentrated formula, dedicated to the latest domestic or international productions, somehow related to our space. Under the title "Seri de Cronograf" (Chronograph Evenings), during several summer evenings, under the open sky, we present the latest film productions and their teams", mentioned Virgiliu Mărgineanu, director of OWH Studio.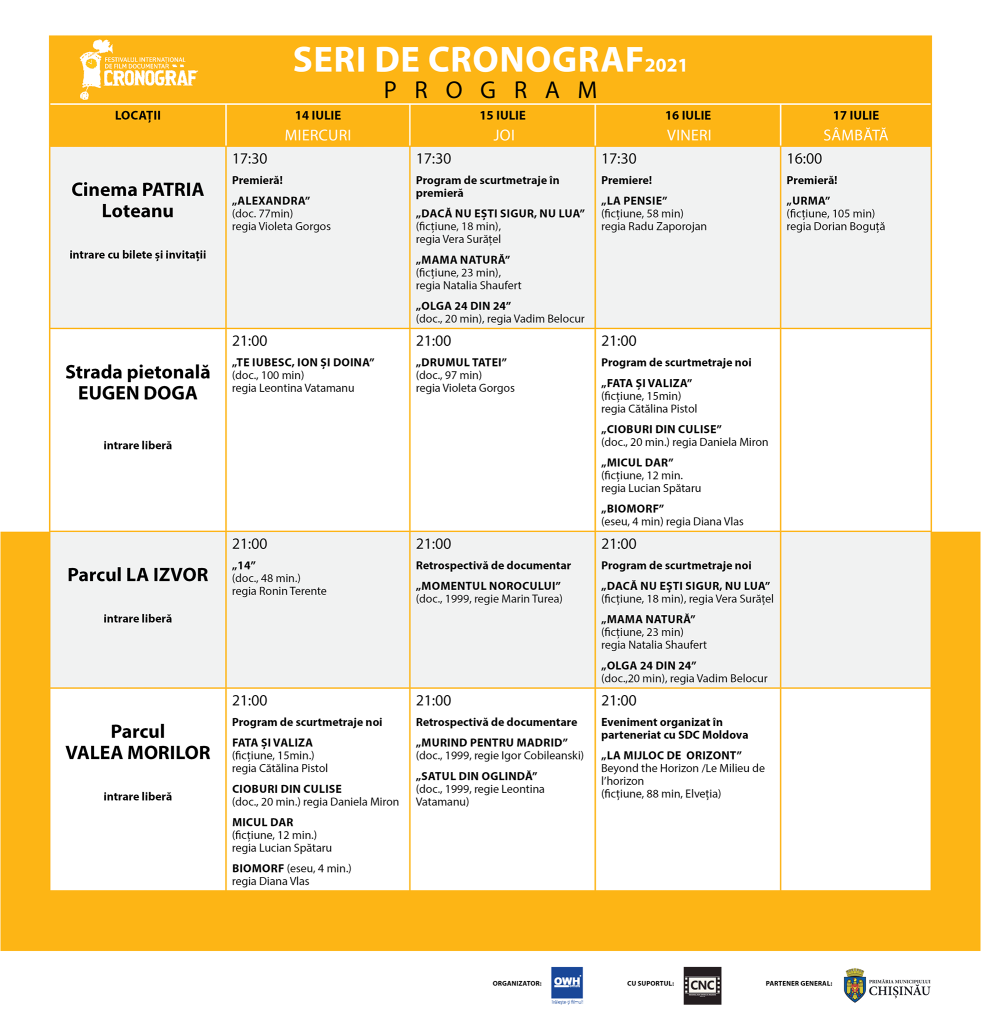 FOR THE MOST IMPORTANT NEWS, SUBSCRIBE TO OUR TELEGRAM CHANNEL!
In recent years, we have associated "CHRONOGRAPH EVENINGS" with the Festival "Hello, Chisinau!", Organized by the City Hall of Chisinau. Thus, now in its third edition, the formula "CHRONOGRAPH EVENINGS" brings on the big screens, located in the city center, 13 recent local productions plus the documentary mini-series about our compatriot, Irina Rimes, entitled "Irina Rimes: On the road mine ", said Virgiliu Mărgineanu.
Since 2001, the International Documentary Film Festival (FIFD) "CRONOGRAF" is the engine that animates the lives of film lovers in Chisinau. Thus, FIFD "Chronograph" managed to become one of the most important cultural events in Moldova, being a meeting place for viewers for both filmmakers in the country and abroad.
This year's film screenings will culminate in discussions with the authors, in the open air.