Moldovan Prime Minister Dorin Recean, President of the Parliament Igor Grosu, and Minister of Economy Dumitru Alaiba traveled to Bucharest to attend AmCham Romania's event celebrating its 30th anniversary. The purpose of the visit was to promote the Republic of Moldova as an investment destination and attract more foreign investors. The Moldovan officials were invited and accompanied by Romanian Prime Minister Nicolae Ciucă.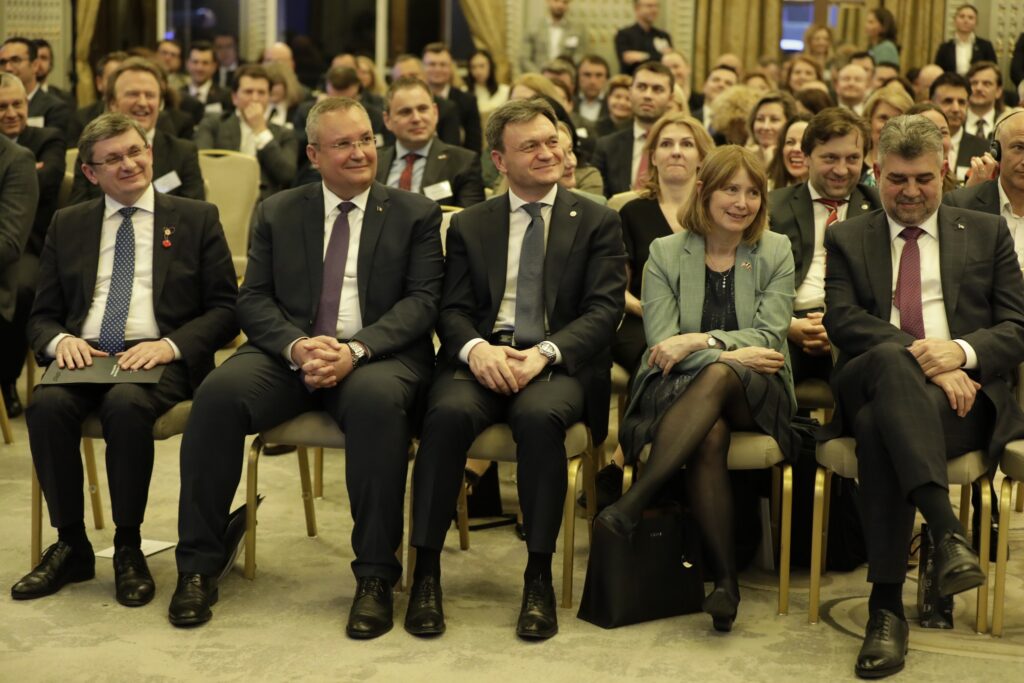 During the event, Grosu sent a message to American and Romanian investors, inviting them to invest in Moldova. The Moldovan speaker reiterated that 2023 would be a year of reconstruction in the country and that the economy's development was key to achieving this goal.
At the event, Igor Grosu emphasized the need to create more successful businesses in Moldova to make the country richer. He also invited investors to visit Moldova and explore opportunities for investment, highlighting the country's increasingly competitive products in Western markets.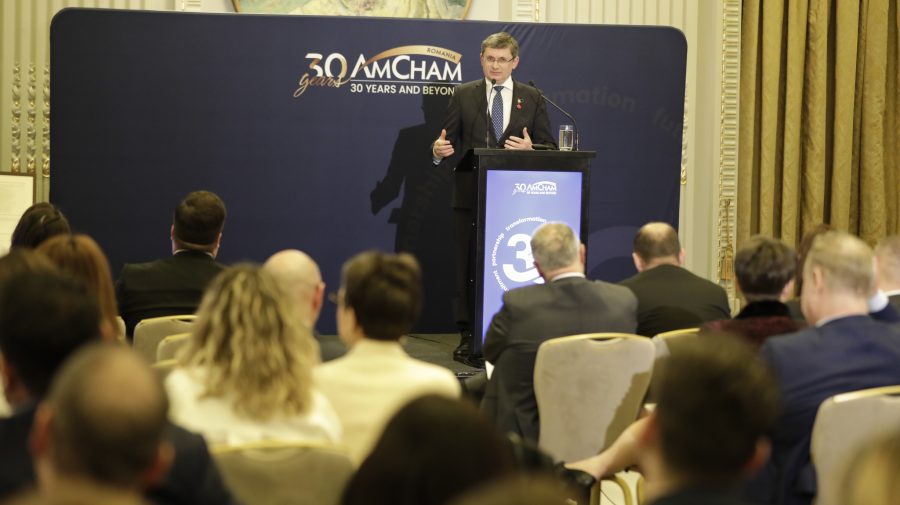 "Dear business people, you are welcome to the Republic of Moldova!" This is the message of the President of the Parliament, Igor Grosu, to American and Romanian investors at the AmCham Romania event.
"I assure you that together with the Presidency and the Government, we are working hard to make Moldova an even better place for investors – to create jobs, stimulate the economy, and bring more prosperity to the people. We are living in times that haven't been seen since World War II, and we understand the concerns and fears of many. But I remain optimistic and believe that often, precisely in such times, new opportunities can arise for a region that is currently undergoing essential development changes and will become one of the most dynamic in Europe and beyond," said Igor Grosu.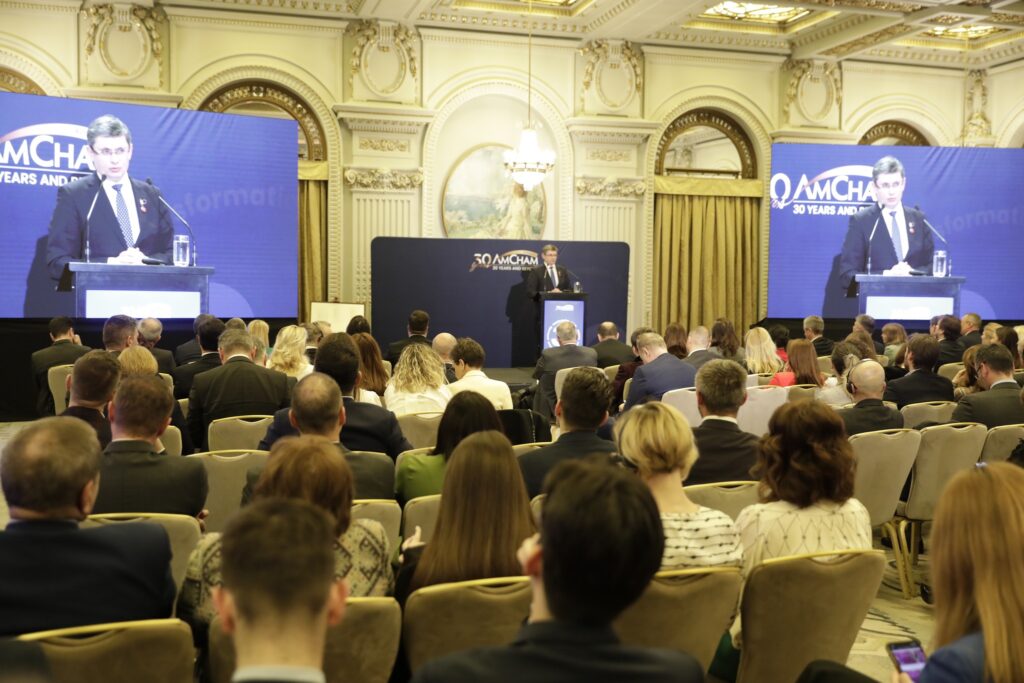 Furthermore, during the event, the speaker reiterated that "2023 in the Republic of Moldova will be a year of reconstruction, and we will only be able to do this if we develop the economy. The more successful businesses we have, the richer the country will be. In recent years, Moldovan products have shown that they are increasingly competitive in Western markets. We have something to be proud of. I invited them to visit us as soon as possible to determine how we can bring Moldova closer to Europe together."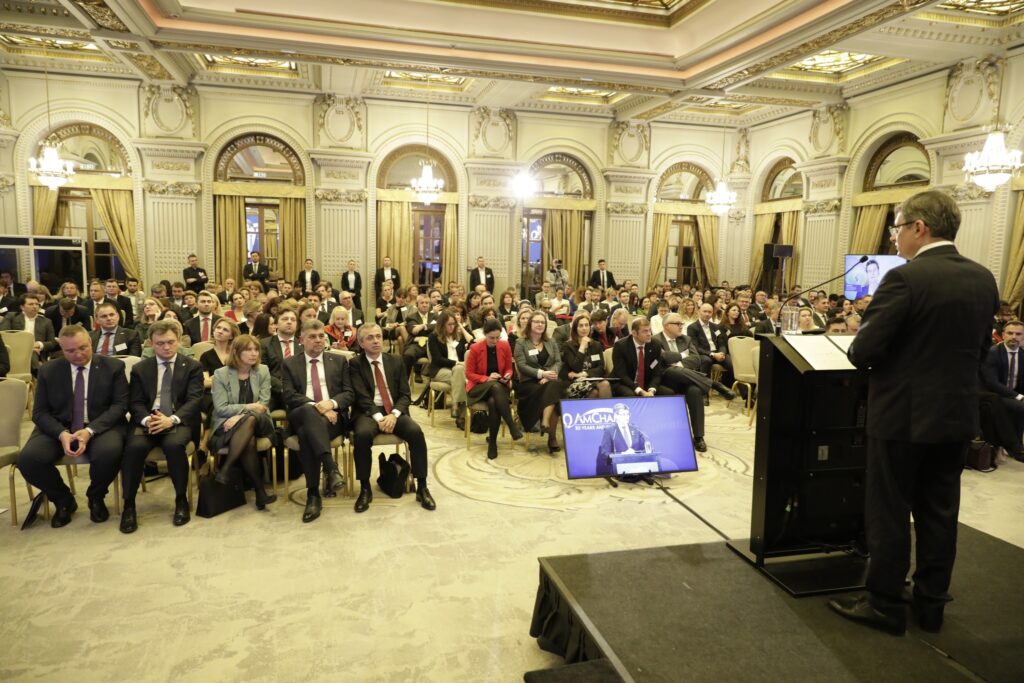 The Moldovan officials' visit to Bucharest and Grosu's message to investors at the AmCham Romania event suggest the Republic of Moldova's eagerness to promote investment and economic growth in the country.